Domaine de L'Arlot Nuits-Saint-Georges
Region

Owner

AXA Millésimes

Size

14 hectare

Established

1987
At the end of the 18th Century Jean Charles Vienot built a wall around his vineyard to create the "Clos de l'Arlot". Taking his inspiration from Italian baroque gardens, his son François then had a very strange and surprising park built in the centre of Clos de l'Arlot, on what used to be a marble quarry.
In 1891 the Clos de l'Arlot was sold to Jules Belin – négociant and son of a notary from Burgundy - who added the "Clos des Forêts Saint Georges" and the "Clos du Chapeau". Numerous artists came to Premeaux, invited by Jules Belin, to make strange sculptures of animal faces from the stones. The estate known as "Maison Jules Belin" was run by members of Jules Belin's family until 1987. In 1987, AXA Millésimes bought the vines (33 acres) and the buildings of Domaine de l'Arlot. The property was run by Jean-Pierre De Smet and Lise Judet until 2006. As from January 2007, Christian Seely has taken over as Managing Director and Olivier Leriche as Technical Director.
Domaine de l'Arlot has moved away from what might be called the "classic" method of vineyard management to a biological one. The yields are kept very low on purpose via severe pruning and the use of natural compost (exclusively and in low quantities). The 14 hectares of vineyards are mainly situated around Nuits Saint Georges and Vosne Romanée. The vines have an average age of 30 (some are 50 years old or more) with an average crop of 35 hl/ha.
Below is a basket of young vines fresh from the nursery, being planted out within the walled "Clos de l'Arlot". The wax coating helps the vines cope with winter temperatures until the root base is established.
Wines Available
---
Clos des Forêts Nuits Saint Georges 1er Cru
Origin: Nuits-Saint-Georges, Burgundy, France
In Burgundy, the 'monopole' defines a unit of land, a terrior which has been perfectly defined for centuries and which is owned by a single proprietor. The Clos des Forêts covers a surface of 7.2 hectares, all in one piece. It is a unique terroir in a privileged location which right from its origin has made one of the greatest Nuit Saint Georges wines.
Vinification
Traditional vinification, hand-picked grapes, minimal cuvaison, a light hand with the pumping over.
Grape Variety
Pinot Noir 100%
Alcohol by Volume
ABV 13.5%
Winemaker's Notes
Rich red fruits nose, very elegant and pure. Juicy and concentrated, has weight and tannin but still silky and persistent.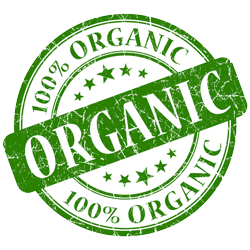 Cote de Nuits Villages Clos du Chapeau
Origin: Nuits-Saint-Georges, Burgundy, France
Located in the village of Comblanchien, this is a hat-shaped plot, which is where its name comes from. The vines cover a surface of 1.6 hectares on ground which is a mixture of clay and limestone, ideal for revealing the pleasures of the Pinot Noir.
The appellation Côte de Nuits Villages concerns vines from five villages : Fixin, Brochon, Prémeaux, Comblanchien and Corgoloin. This vineyard area extends over 170 hectares.
Vinification
The pleasure of the Pinot Noir: this is a magical grape-variety, provided that it is respected. The domaine has chosen very fine Pinot, with small berries. Above all, it makes sure that yields are limited: to 35 hectoliters per hectare for the Clos du Chapeau. This is essential if the aromatic palette of the Pinot Noir is to develop Gentle elevage: with 10 to 15 % of new barrels, the Clos du Chapeau never appears too oaky. The new oak is just a spice which brings out the best in the wine. It is bottled after being raised for 14 months.
Grape Variety
Pinot Noir 100%
Alcohol by Volume
ABV 13.0%
Winemaker's Notes
The wine stylishly defends the appellation Côte de Nuits Villages. It has a serene ambition: to express the finesse of the Pinot Noir. It develops a dashing nose which ventilates the notes of morello cherries and fruit stones, often drifting towards cloves, sandalwood and sometimes cocoa. Alert and agile, the wine draws out the suppleness and elegance by affirming itself through a substance of red fruit flavours with touches of pepper and vanilla notes. Its character enables it to be tasted quite young, "on the fruit", but it may improve with age, up to 10 years or so.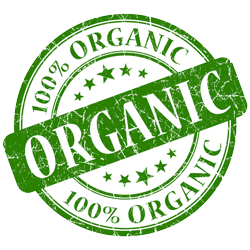 Les Petit Plets Nuits Saint Gerges 1er Cru
Origin: Clos des Forêts Saint Georges, Burgundy, France
This wine comes from the youngest vines of the Clos des Forêts Saint Georges. They are now over 20 years old as they were planted in 1987, 1988 and 1989. They are inside the Clos des Forêts, in the lower part. The name "Petits Plets" featured on ancient maps of vineyards dating from the 1880s. At that time this name was used by wine-growers to designate the least sloping part of their plots.
Vinification
2013 is the latest picked vintage since 1984! A cool, rainy spring with little sunshine led to a late budburst and disrupted flowering. A hot, bright summer saved the maturation of berries. The harvest lasted from 2nd to 10th October, with a break the 5th of October.
Rain before the harvest favoured the attacks of botrytis imposing a drastic sorting of grapes. Despite weak yields, all the grapes harvested held the promise of a lovely balance of fruit and acidity.
Grape Variety
Pinot Noir 100%
Alcohol by Volume
ABV 13.0%
Winemaker's Notes
Made from the youngest vines of the Clos des Forêts Saint Georges, it already reveals the strength and elegance of the terroir it comes from, but with a sensual pleasure and tenderness of its own. It reveals aromas which are certainly not lacking in brightness and distinction. As is typical of the terroir they come from, the tannins are quite present and contribute to the volume and the dense, fleshy texture in the mouth. As a whole it is precise, full and energetic.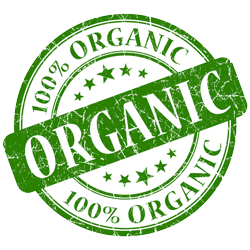 Les Suchots Vosne-Romanée 1er Cru
Origin: Nuits-Saint-Georges, Burgundy, France
Between Romanée Saint Vivant, Echézeaux and Richebourg...this vineyard neighbours on a few of the greatest wines in the world. A number of respected experts consider Les Suchots to be among the very finest 1st Crus from Vosne Romanée.
Grape Variety
Pinot Noir 100%
Alcohol by Volume
ABV 13.0%
Winemaker's Notes
When young, the wine offers floral notes mingled with raspberry, morello cherries and blackcurrant. With time the aromas evolve and develop towards spices, liquorice, undergrowth and leather.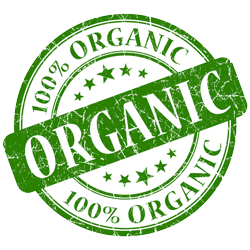 Location map
---
Anthony Byrne Fine Wines Ltd.
Registered in England and Wales with company number
01713692
.
Privacy Policy
. Registered office: Ramsey Business Park, Stocking Fen Road, Ramsey, Cambridgeshire, PE26 2UR.